The Cast of Tacky Tie Films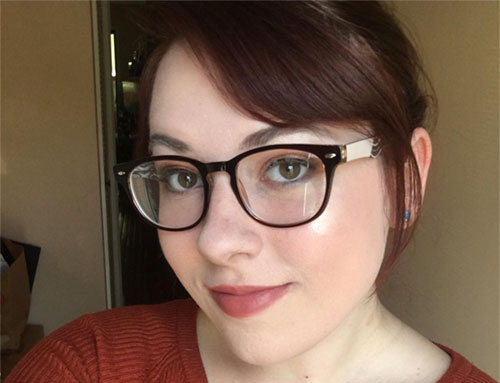 Haylee Wilkie joined the Tacky Tie Films cast of Still Waters in the summer of 2016. She was born in Hendersonville, North Carolina and is a current professional writing and motion pictures study major at Western Carolina University. She recently signed on as the lead role of Bridget Clark in our feature film Witch released Friday, October 13th 2017. She plans to continue acting and writing in the future with Tacky Tie Films among other production companies in the U.S. and abroad.
Actress - still waters, witch
Natasha Ellis joined Tacky Tie Films in the summer of 2016 during the production of Still Waters as Victim #7. She was born in Hendersonville NC and has had a passion for the theater and performing arts since the age of ten years old. She is known for playing countless roles including one as a hysterical goat in the historic Flat Rock Playhouse's production of Billy, Goat, Gruff. Her most recent role was Heather Stevens, a skeptical photographer of the college newspaper in Tacky Tie Film's feature length film Witch. She is currently studying toward her Bachelor's degree in nursing. Natasha is a regular at Tacky Tie Films and will be involved in our future projects.
Actress - Still Waters, witch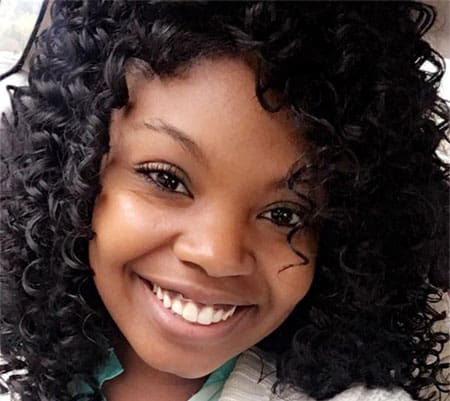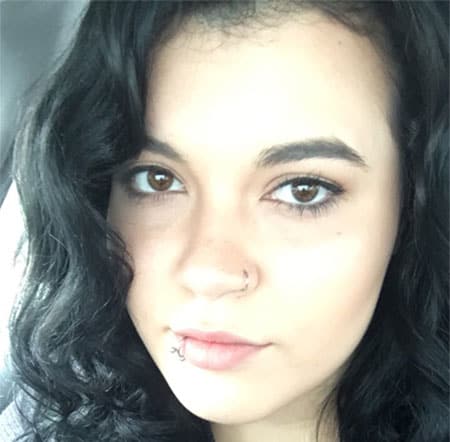 Kalei joined Tacky Tie Films in the summer of 2017, portraying the character, Paige. She signed on to play the role while studying abroad in South Korea. She is currently a senior psychology major at Western Carolina University where she plans to become a rehabilitation therapist. She loves horror movies and working with special effects makeup anytime the opportunity arises ( Kalei was the special effects makeup artist on Witch). After graduation, she will continue to work with SPFX makeup as a hobby as well as pursue other opportunities to act in film.
Ryan was the first person to join Tacky Tie Films (before it was even a company). Rick Welch was developing the story line for Still Waters along with author, James Newman, when he took a long look at Ryan and decided to take a chance. Soon Still Waters was built around his unique look and physique and the rest is history. Since then, Ryan has been involved with other projects as an acting coach, firearm specialty trainer, production coordinator, special effects and also continued acting in our latest film, Witch, as The Henchman. He has written several short film screenplays with the intent of producing and directing them in association with Tacky Tie Films. Ryan lives in Asheville, NC with his partner, Emily Malloy (whom he met on the set of Still Waters).
Actor - Still waters, witch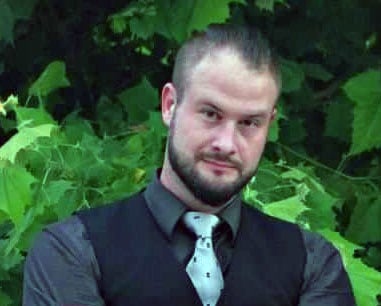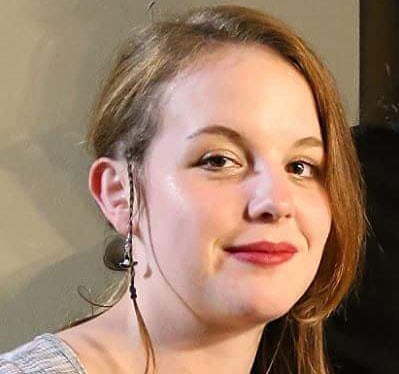 Mattie Blair joined Tacky Tie Films in the summer of 2016 portraying the role of Goth Girl. Rick Welch met her purely by accident at a child's birthday party and saw a unique picture of her on social media dressed as the Joker from The Dark Knight. Strangely he reached out to her and asked her "hey, you have this look I need, would you be in my film?" and the rest is history. She was born and raised in Western North Carolina and developed a passion for film at a young age. Mattie was cast in the supporting role, Agnes Barnes, a conflicted recluse with ties to witchcraft, in our feature film, Witch. She enjoys music, anime and acting. She lives in Hendersonville, NC with her little family.
Actress - Still Waters, Witch
Daphne joined Tacky Tie Films in the summer of 2017 when she was cast for the role, Sherry in the film, Witch. She grew up in Asheville, NC where she was involved in Show Choir, Theatre and Dance at her local high school. She moved to Miami, Florida where she studied Photography and Marketing and worked in real estate. Upon returning to the area, she honed her skills as a photographer capturing beautiful images of the Blue Ridge Mountains. With her incredible abilities in marketing, Daphne joined on as our Marketing and PR strategist in the fall of 2017 using her skills to bring Witch onto local television news programs, newspapers and online marketing. Daphne lives in Asheville with her husband, 2 children, 3 cats and a dog.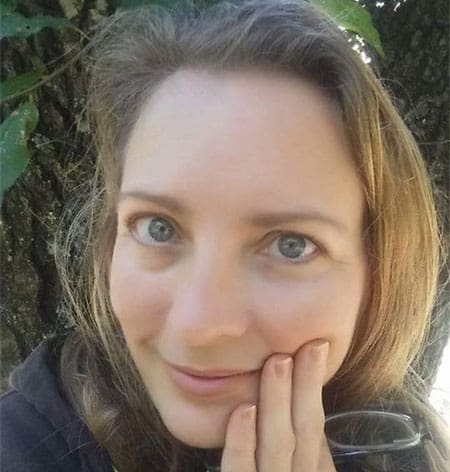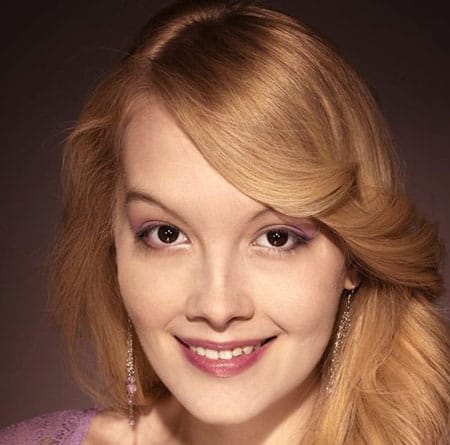 Lauren Rivas is a local professional actor, model, and makeup artist. While Lauren does prefer to be in front of the camera, she has always loved working behind the scenes as well. Special effects and gore makeup are her favorite kinds of makeup gigs, although they are few and far between at the moment. Lauren also dabbles in costume and fashion design and in a perfect world she would be on set every day in some capacity. You may have seen her killed on episode 309 of Swamp Murders on Discovery ID, or you may have watched her dead body floating with the fishes in Still Waters(where she earned her first tacky tie!), either way, she is excited to continue on being the industry's "favorite dead girl." Lauren has worked with Tacky Tie Films for two years now, and has loved watching the company grow and learn and is excited to now see it thrive. Lauren has a Bachelor of the Fine Arts degree in theater, so of course she also has three day jobs and two 'side hustles.' Lauren refuses to let the reality of bills and day jobs ever stand in the way of pursing her dreams and shooting for the stars like the Sagittarius that she is!
actress - still waters/witch
Tessa joined Tacky Tie Films in the summer of 2017 when she was cast for the role, Glenda, in our film, Witch. She is a talented stage and film actress acting in numerous stage productions. She is known for her ability to shift character in stellar fashion playing three roles in the theater production, 39 Steps. Her dynamic ability to play both dramatic and comedic roles garnered her a Barnie award for Outstanding Actress portraying the character, Susan, in the theater production, Significant Other. Tessa enjoys a myriad of exciting activities including: going on adventures with her fiancée Daniel, spending time with her brother and her sweet niece, Kenna which Tessa refers to these days as "Kenna days",  sleeping in late on Saturday mornings with her beloved dachshunds, and watching Vanderpump Rules with a glass of pinot grigio in tow. She resides in Hendersonville, North Carolina.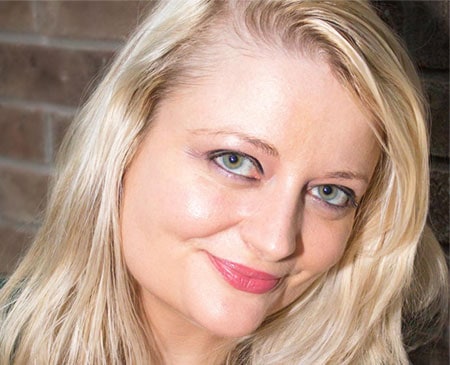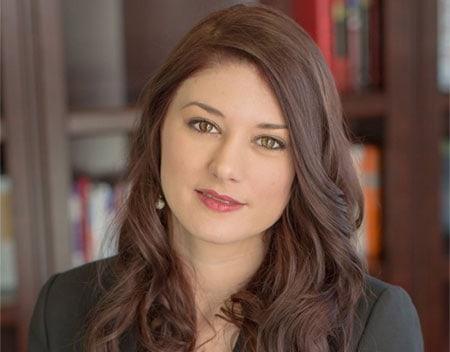 Jessica joined Tacky Tie Films in the summer of 2017 being cast in the role of Jane in our film, Witch. A native of Olympia, Washington, Jessica brought her unique talents of costume design and modeling to new levels in the development of the female counterpart in the evil duo, The Henchman. With her attention to detail and professional background in administration and event coordinating she moved into the role of Event Coordinator in 2018. She recently agreed to sign on in a new project beginning production in the coming months. She enjoys photography, drawing, costume design, piano and puzzles. An avid reader, you can find Jessica reading a wide array of books including Fantasy Romance, Anime/Manga among other topics. She is a fan of Korean television shows and enjoys traveling the world. Jessica resides in Burnsville, North Carolina.