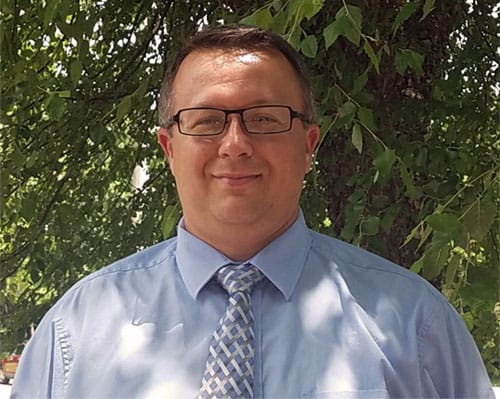 Rick Welch has been making movies since he was a kid with a VHS camcorder. With a passion for film, he set his goal of creating his first feature film by the time he was 40 years old. Thus, Tacky Tie Films was born in the winter of 2015. His first short film shown to audiences was titled "The Resurrection and the Life", a film taken from the story from the bible of Lazarus being raised from the dead. When the vision for a film dealing with a serial killer and the struggle of faith came to mind, he hired James Newman, a celebrated author with numerous titles published in the horror genre to write the screenplay. Still Waters soon became the first full length feature film that he would produce and direct. Since then Tacky Tie Films has grown into a company producing full length feature and short films (Still Waters, Witch, Let it Snow), television pilots (Fire in the Hole), blogs (TheTackyTie.com) and a few developments for web series'. Rick lives in Hoopers Creek, North Carolina with his wife, 7 children and their black lab, Boo Boo.
Kaylee is a graduate of the Western North Carolina University Film program. She joined Tacky Tie Films in the summer of 2017 on their latest feature film Witch as Chief Editor. Since joining she was promoted to Creative Director and oversees the day to day operations of the company in regard to our media platforms such as film, television, webisode, etc. She will maintain her role as Chief Editor, among other duties, of our feature length and short film department and intends on releasing her personal web series right here on our website.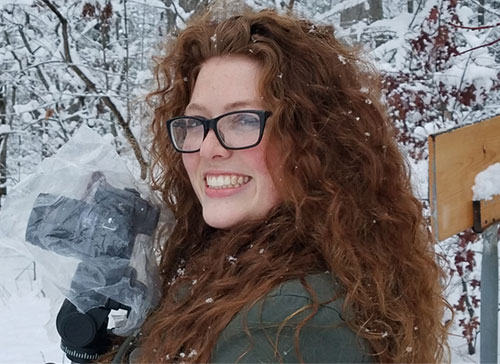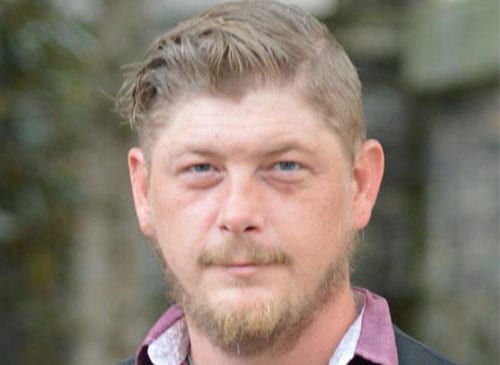 Michael joined Tacky Tie Films in the spring of 2016 during the filming of Still Waters. With his dynamic production company B2F Productions, Michael and his crew worked diligently around the clock to create some of Tacky Tie's most amazing camera shots. During the filming of Still Waters, Michael swam in waters that were 350 feet deep and climbed a 50 foot cliff to capture images that brought the film to life. With his ten year history of music video productions as well as a feature length film, he directed the horror scenes in our latest film Witch. Michael lives with his wife, Christina, and daughter, Maddy in Charleston, South Carolina.
Andy joined up with Tacky Tie Films in the summer of 2016 during their first feature length film Still Waters. He began by doing sound correction on that film and later was brought on to handle all sound engineering duties for the film Witch. Andy was responsible for the development of the first original motion picture soundtrack of Witch by recording some of the best musical talent Western North Carolina had to offer. He is the owner/operator of Giraffe Studio in Hendersonville, North Carolina and has recorded countless albums spanning all musical genres for twenty years with great success.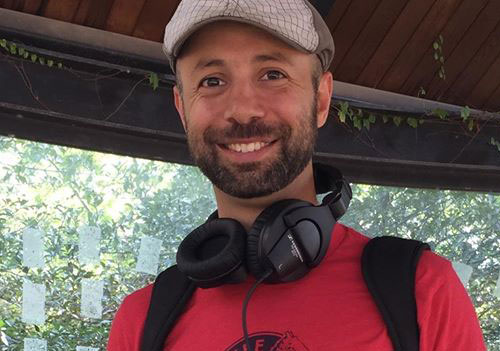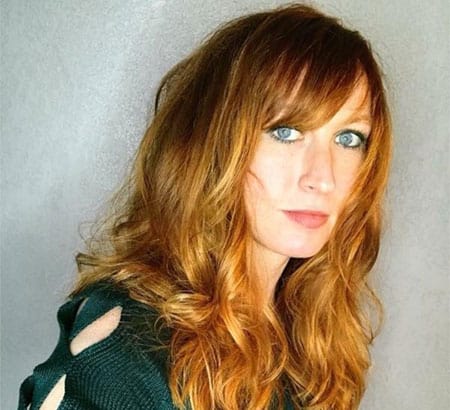 Gloria Kimzey joined Tacky Tie Films in the summer of 2016 on the set of Still Waters where her first role was to be drowned and look dead for weeks underwater. Let it be known, she hates lakes. She was born and raised in the backwoods of NC near our eclectic little city of Asheville. She grew up without cable TV but alas was able to enjoy some of the most beautiful waterfalls in the country. She admits "It was pretty rough." She enjoys spending time with her family, shopping (alone), going to Country music concerts with friends, acting, blogging, podcasts and frog gigging (one of these isn't true). She was a pale, bucktoothed, skinny Ginger kid who ended up in the medical field. Thanks to that, she developed a dark sense of humor, quick wit, and brutal honesty over the  years that raises eyebrows and sometimes even gets laughs. Gloria recently became Executive Producer of our web series "Fire in the Hole" and recently signed on to co-host the podcast, "Mindblown". She lives in Mills River, NC with her husband and two daughters.
executive producer/staff writer
James Newman is the author of a diverse selection of horror and suspense tales, dark fiction told with a distinct Southern voice and more often than not with a hint of pitch-black humor.  Tacky Tie's first film, STILL WATERS, was based on his screenplay.  In prose form, Newman's published work includes the novels MIDNIGHT RAIN, THE WICKED, ANIMOSITY, the collection PEOPLE ARE STRANGE, and the fan favorite novella ODD MAN OUT. He is also well known as "the Shhh guy" in both of Tacky Tie Films, Still Waters and Witch. James lives in Hendersonville, NC with his wife and two sons.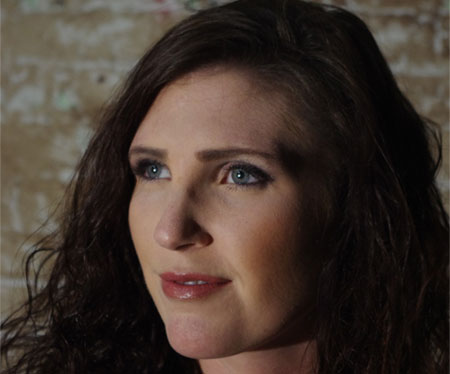 Emily joined Tacky Tie Films in the fall of 2016 for a Still Waters Christmas vignette where she played the latest victim of the notorious Still Waters serial killer that was released on December 16, 2016. She was born in upstate New York and moved to Asheville, NC in 1996. Prior to her film career, Emily developed a passion for acting and began performing in middle and high school drama productions. Since then, Emily has worked in several productions including "Curious Savage" as a crew member and "Monsters are Due on Maple Street" where she played the role of April. She was cast as the lead role of Sarah in B2F Productions feature horror film, Reason to Fear. The film was released in October 2014 at the Howlapalooza film festival in Lenoir, NC. She has also co-directed and written a handful of Contemporary Christian skits and musical dramas for the youth group at her local church. Emily signed on to Tacky Tie Films second feature film Witch in the fall of 2017 portraying the complex character, Emma. She currently is writing a future project for Tacky Tie Films expected to begin production in the coming months. Emily works full time in the children's mental health field and is a volunteer speaker for RAINN (rape abuse incest neglect network) where she shares her personal story, educating others about sexual child abuse and rape. In her spare time she enjoys singing, hiking, yoga, scary movies and live musicals. Emily resides in Candler, NC with her partner Ryan French, whom she met on the set of Still Waters in the summer of 2016. 
Zechariah joined Tacky Tie Films in the spring of 2017 when he was hired to co-write the storyline for Witch. He ultimately wrote the screenplay and even had a cameo in the film. With a talented insight to writing fantasy fiction and his roots being here in the mountains of Western North Carolina the stories he writes are filled with amazing detail and imagery. Zechariah has been writing a new short film recently with the intention of releasing it with Tacky Tie Films. He lives in Asheville, NC with his wife, Khari,  also a gifted screenwriter. In his free time he likes to collect coins, and read fantasy books.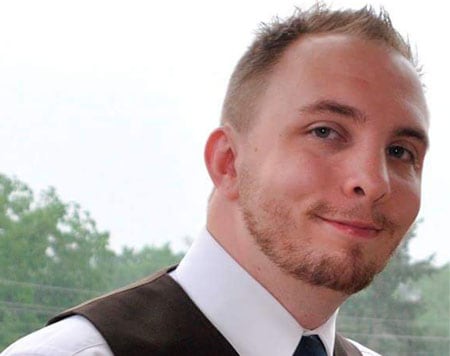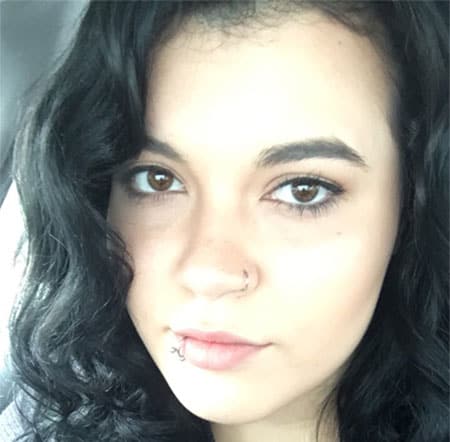 Kalei joined Tacky Tie Films in the summer of 2017, portraying the character, Paige, as well as the Special Effects makeup artist. With her talented vision, she molded and shaped the horror scenes working along side B2F Productions. She is currently a senior psychology major at Western Carolina University where she plans to become a rehabilitation therapist. She plans to continue pursuing her love of SPFX makeup and acting as a hobby in the future. You can see Kalei's work in our full length feature film, Witch.
Special Effects Makeup artist
Ryan was the first person to join Tacky Tie Films (before it was even a company). Rick Welch was developing the story line for Still Waters along with author, James Newman, when he took a long look at Ryan and decided to take a chance. Soon Still Waters was built around his unique look and physique and the rest is history. Since then, Ryan has been involved with other projects as an acting coach, firearm specialty trainer, production coordinator, special effects and also continued acting in our latest film, Witch, as The Henchman. He has written several short film screenplays with the intent of producing and directing them in association with Tacky Tie Films. Ryan lives in Asheville, NC with his partner, Emily Malloy (whom he met on the set of Still Waters).
Production Coordinator- Special Effects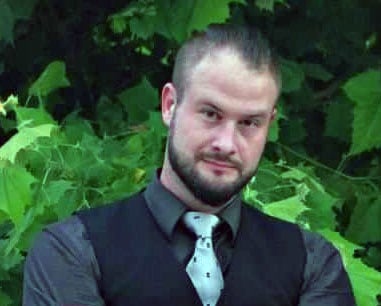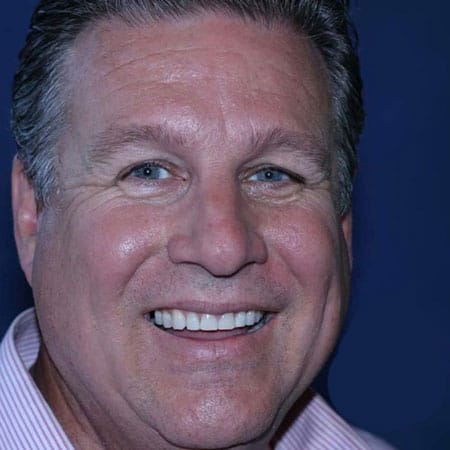 Straight Outta Compton! Compton, California that is! Ralph joined Tacky Tie Films in the summer of 2016 on the film Still Waters portraying Pastor Bob. Since then, Ralph has shown his numerous talents in film and audio production doing both sound, editing (Pool Girl Vignette from Still Waters) and savvy camera work on Witch. He recently formed Beach Films in 2017 producing Witch in association with Tacky Tie Films and on future projects. He also works as a Technical Director for a local church. Ralph lives in Fletcher, NC with his wife, Jennifer,  and daughter, Lexi.  He has a married son in the Marines and a married daughter who just gave him his first grandchild this year.
Producer, Cinematographer, Lighting
Caroline joined Tacky Tie Films in the fall of 2016 to design our official movie poster for their feature film, Still Waters, then when on to create our poster for Witch. Art and Design have always been a creative way for her to tell a story and express her feelings. After graduating from Francis Marion University specializing in Graphic Design and Art, she went on to get her Master's Degree in Graphic Communications from Clemson University in 2011. She especially enjoys when clients reach out to her to convey a message to their audience and leave them wanting more. She works full time in continuous improvement and color management roles, but always looks for opportunities to reach others through her art and designs. Caroline lives in Hendersonville, NC with her husband, Robert and her two children.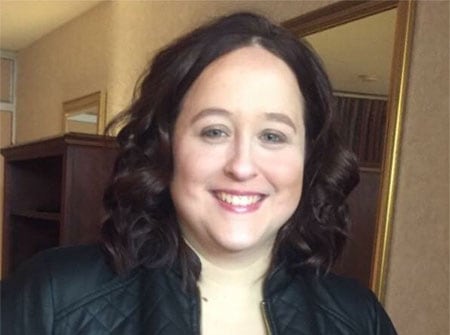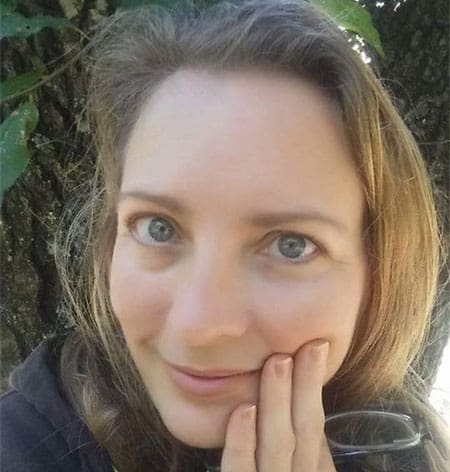 Daphne joined Tacky Tie Films in the summer of 2017 when she was cast for the role, Sherry in the film, Witch. She grew up in Asheville, NC where she was involved in Show Choir, Theatre and Dance at her local high school. She moved to Miami, Florida where she studied Photography and Marketing and worked in real estate. Upon returning to the area, she honed her skills as a photographer capturing beautiful images of the Blue Ridge Mountains. With her incredible abilities in marketing, Daphne joined on as our Marketing and PR strategist in the fall of 2017 using her skills to bring Witch onto local television news programs, newspapers and online marketing. Daphne lives in Asheville with her husband, 2 children, 3 cats and a dog.
Marketing/Public relations
Lauren Rivas is a local professional actor, model, and makeup artist. While Lauren does prefer to be in front of the camera, she has always loved working behind the scenes as well. Special effects and gore makeup are her favorite kinds of makeup gigs, although they are few and far between at the moment. Lauren also dabbles in costume and fashion design and in a perfect world she would be on set every day in some capacity. You may have seen her killed on episode 309 of Swamp Murders on Discovery ID, or you may have watched her dead body floating with the fishes in Still Waters(where she earned her first tacky tie!), either way, she is excited to continue on being the industry's "favorite dead girl." Lauren has worked with Tacky Tie Films for two years now, and has loved watching the company grow and learn and is excited to now see it thrive. Lauren has a Bachelor of the Fine Arts degree in theater, so of course she also has three day jobs and two 'side hustles.' Lauren refuses to let the reality of bills and day jobs ever stand in the way of pursing her dreams and shooting for the stars like the Sagittarius that she is!
Makeup Artist/costume designer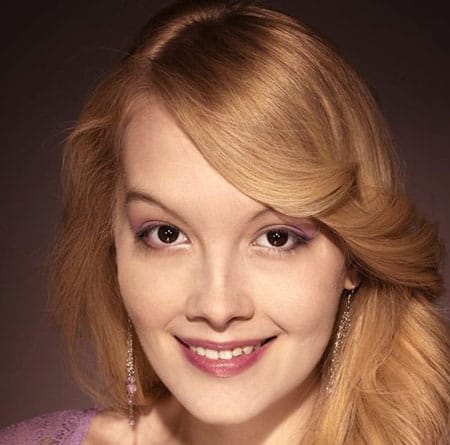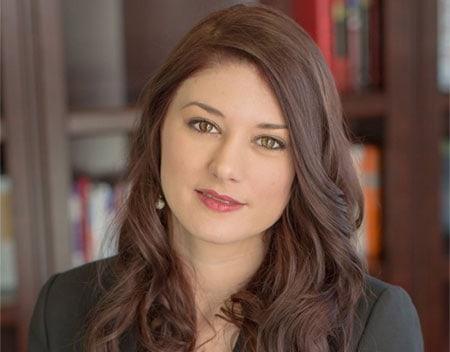 Jessica joined Tacky Tie Films in the summer of 2017 being cast in the role of Jane in our film, Witch. A native of Olympia, Washington, Jessica brought her unique talents of costume design and modeling to new levels in the development of the female counterpart in the evil duo, The Henchman. With her attention to detail and professional background in administration and event coordinating she moved into the role of Event Coordinator in 2018. She recently agreed to sign on in a new project beginning production in the coming months. She enjoys photography, drawing, costume design, piano and puzzles. An avid reader, you can find Jessica reading a wide array of books including Fantasy Romance, Anime/Manga among other topics. She is a fan of Korean television shows and enjoys traveling the world. Jessica resides in Burnsville, North Carolina.